About Us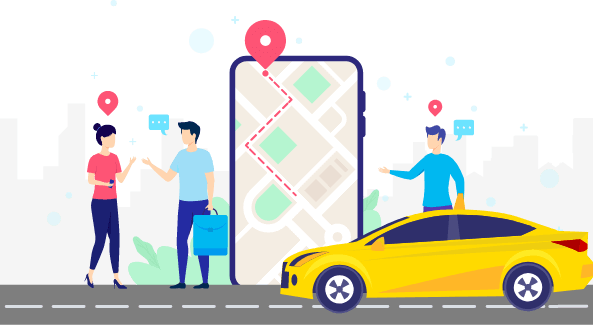 Fox-Taxi offers affordable taxi booking services at your doorstep. You can find the best ride in no time. Using the Fox-Taxi app, you can request ride services, and book a ride for an enjoyable experience.
Getting the best ride is hard and takes a lot of time. With Fox-Taxi, you can book rides at your convenience. You can schedule a ride, share details, and invite a friend to the app. Also, a driver can get online ride requests and earn more.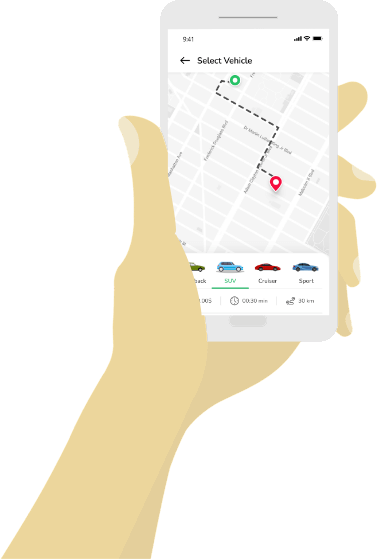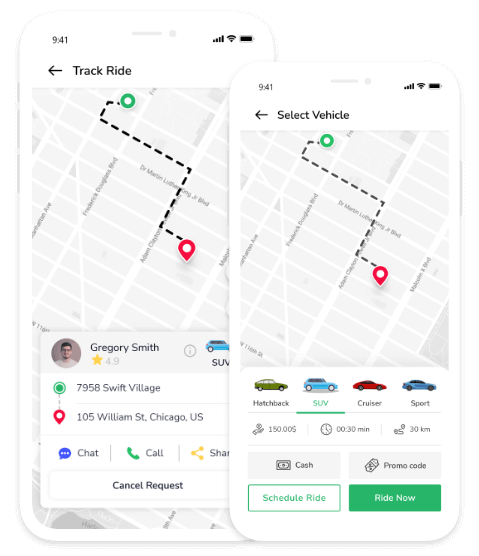 User App
Want to book a ride online? Download our Fox-Taxi user app to get the experience of online ride booking. You can sign up for the app through your social account. After login, you can book a ride with your pickup and drop location.
You have the option to select a vehicle for your ride. Also, you can book a ride now or schedule it. After a new ride request is placed, the system finds the nearest driver and assigns a ride. You can get the notification from the start ride to complete the ride within the app. You can option such as a call to the driver, sharing ride details, ride booking for someone else, payment option, invite friends and more.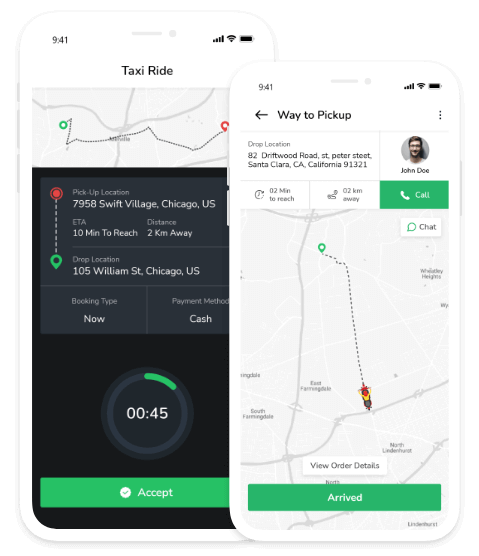 Driver App
Download the Fox-Taxi driver app and get a real-time taxi ride request. A driver can sign up into the app with basic details such as name, email, contact, etc. Also, you have the option to log in through social account sites.
After signup, you need to add vehicle details and upload the required documents. Once the admin approved your account, you can get a new ride request. You can manage your new ride request with Accept/Reject option. You can manage your bank details, update profile information, and check your ride statics.


Call To Action
Whether you have a question or query about our services feel free to contact us!

Have question? We will help you to solve your problem.!